Friday, May 3rd, 2013
It was a sunny, warm afternoon at Buenos Aires. There were many families enjoying Moudy Friday holiday at Saavedra Park. We arrived in there, to help remember what had happened to Jesus those days..
The actors arriving at the park.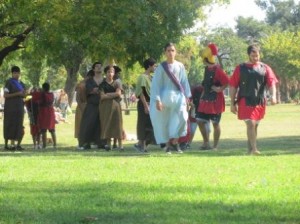 Sound, music and hosts are ready.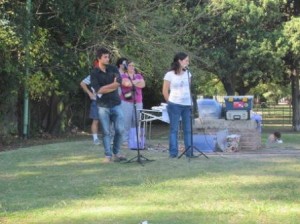 Rev. Juan Gattinoni.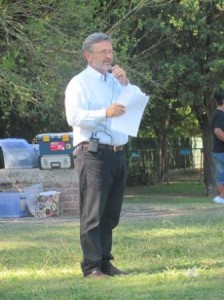 Our scenario, painted by Prof. Patricia Benedicto Vives.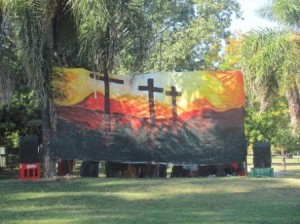 Judas betrayes Jesús.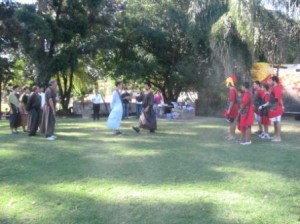 Jesus heals the soldier Peter had wounded.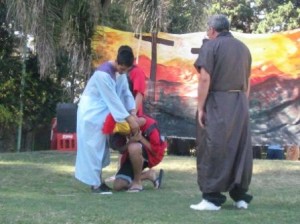 Jesus gives himself in.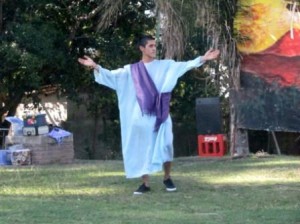 The people, expectant.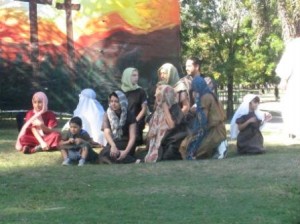 Jesus is taken to Poncious Pilate…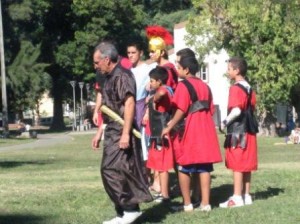 …and as we know, he washed his hands.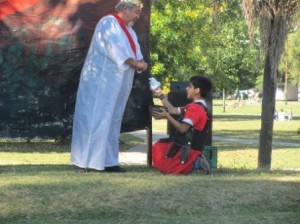 A friend takes the cross.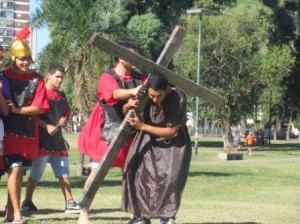 Jesus is crucified.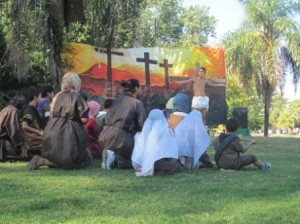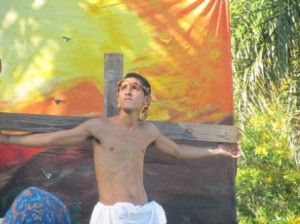 Preaching God`s love and forgiveness.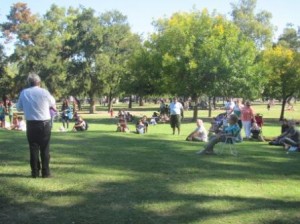 The whole group who took part: actors, directors, people in charge of sound, music and reading, scenery and costumes and all kind of support.